European Patent: Norway accedes to the London Agreement
European Patent: Norway accedes to the London Agreement
08/01/2015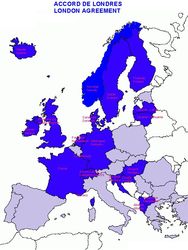 Good news for applicants!
Norway acceded to the London Agreement on September 26, 2014. As a consequence, a Norwegian translation of the specification is no longer required with respect to European patents granted on or after January 1st, 2015, either in the English language or when an English translation is supplied by the applicant. It is to be noted that a Norwegian translation of the claims will still be required.
Norway thus becomes the 21st EPC contracting State to join the London Agreement, allowing applicants to make additional savings on the translation costs to be incurred within the 3-month period following the grant of a European patent.
These 21 States offer a large market potential since their total population is close to 295 million people.
Year 2015 therefore starts under the best possible conditions for European patent applicants as they will now be able to contemplate validating their patents in Norway without burdening their budget.